News  & Events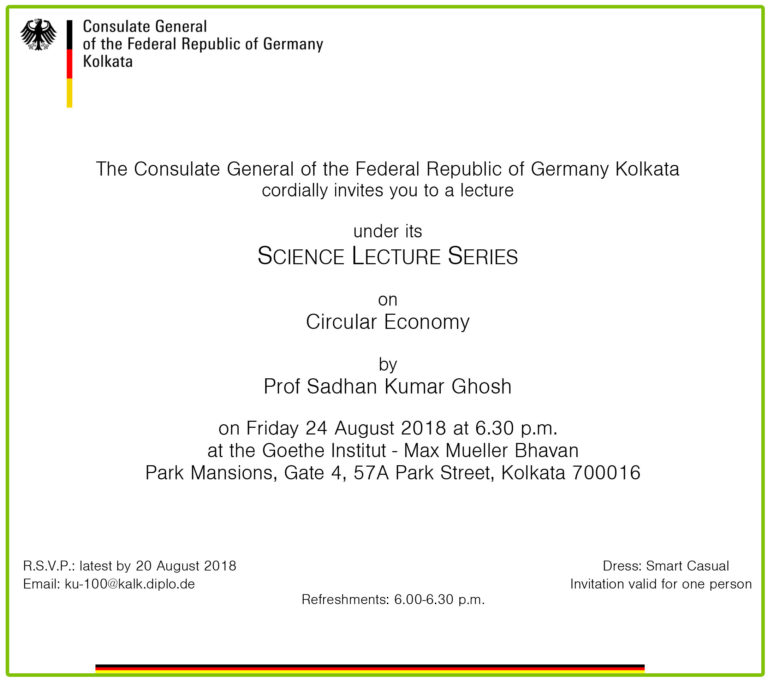 August 13, 2018
The Consulate General of the Federal Republic of Germany Kolkata cordially invites you to a lecture by Prof. Sadhan Kumer Ghosh...
Read More
Announcement

  
Meeting of 8th IconSWM 2018 scheduled in August at  Vijayadawa
The 6th meeting of the Industry sub-committee at APPCB will be held at APPCB, Vijayawada on 20th Aug at 4 pm. and a meeting with the committee at Swachh Andhra Corporation on 20th Aug. 
The 2nd meeting of Academic Sub Committee at APSCHE, 2nd meeting of the infrastructure Sub Committee at ANU, 2nd Meeting with the DMA and the meeting with the committee at Swachh Andhra Corporation has been tentatively planned during August 29 - 31, 2018 for successfully organising 8th IconSWM at Vijayawada, AP, India.   
8th IconSWM 2018 Meetings
24 th September 2018,
11 AM Video Conference at AP State Council for higher education with all the University in AP.
3 pm Industry Sub committee meeting of 8 th IconSWM at AP Pollution Control Board, Vijayawada
5.30 PM Meeting with recyclers' at Vijayawada.
25 th September 2018
Icon SWM 2018 core committee meeting at the office principle secretary MAUD govt. of AP at the secretariat, Amaravati.
26 th September 2018
8th IconSWM 2018 infrastructure sub committee meeting at ANU, Guntur.
Speaker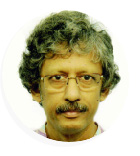 Plenary Speech at the ISWA World Congress 2018, Kuala Lumpur, Thailand
Prof. Sadhan K Ghosh is invited to deliver the Plenary Speech, "Circular Economy in Waste Management in India through Legal Framework, Swachh Bharat Mission and ZED" at the ISWA World Congress 2018, October 21-24, 2018 [http://iswa2018.org/speakers/] at The Kuala Lumpur Convention Centre, Thailand. The three-day event is expected to attract over 1,000 delegates from across the globe.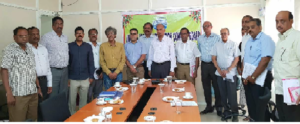 5th Preparatory meeting of the Industry Participation, Resource Mobilisation and Exhibition (IPRME) Sub-committee of 8th IconSWM 2018
held on 23rd July 2018 at APPCB, Vijayawada
Mr. B . S. S. Prasad, Chairman, APPCB, chaired the meeting. Mr. Mr. Vivek Jadav, IAS, Member Secretary, APPCB and officers of APPCB, Prof. Sadhan K Ghosh, Chairman, IconSWM & President, ISAMAW, Mr. G Bala Kishore, Director of Factories, AP, Mr. B Uma Maheswara Rao, Director of Boilers, AP, Mr. V N Sastry, State Coordinator,FICCI, Dr. N. S. C. Bose, President, & Dr. P. Anil Kumar, Treasurer, IMA, Mr. T. P. Saradhi, Gen. Secretary & Ms. V. K. Jyothi of APCCIF, Mr. N Y R Sampath, Sr. Asst.
Secretary, Cement Mfgrs. Asso (CMA) attended the meeting. 


Announcement 5
Coming soon
Announcement 6
Coming soon
Announcement 7
Coming soon